A woman is an Indian, by Murièle Camac, by Grégoire Damon
Review of Murièle Camac 's book, A woman is an Indian , by Grégoire Damon, published on the Office des Transports Poétik.



"A woman is an Indian: Camac draws the experience of a woman in the world (in every sense of the word) by spinning this metaphor of otherness, savagery, nudity, and makes a book lucid, biting, funny and irreverent.
Remarks as basic as "When you are a woman and you have your photo taken, you are often naked. » or "a dress is very different as an object from a text called a poem" take on a very powerful meaning in the device.
Camac plays with mythologies (Ulysses, cursed poet, hero, Samson, frontier in the western sense...), deconstructs them and pins them like slices of marinated beef and peppers on the skewer of his spun metaphor, that's no small thing. It deals with archetypes, but these archetypes have a body and a consciousness well conformed by the most immediate experience. We're in.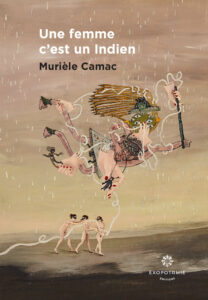 The underlying motif of domination, and the injunction to women to justify their existence (or to be "men", like the Indians) but through the kaleidoscopic power of the said metaphor which spreads very widely: the Indians bring the journey, America, American birds, then the planes, the "first army in the world", paranoia, torture, the border therefore, colonization, war, the fight for survival.
It's a world as invigorating as it is terrible that opens up, and frankly I don't see what more to ask of poetry.
Except: why has Camac always flown under my radar? I adore.

Excerpt :
Earthquake. Social reception.
Mr. Mayor and his wife, Mr. Reverend with his family, Mr. Literary Critic from the big city, and all the others, all the others. They are all there, the warmly dressed ones,
the well-prepared.
I'm never dressed enough for the season. I'm the one who will be cold,
the one who will hum.
I'll pretend to sleep, to wait. I won't wait for anything.
I will be the invisible and silent Indian, I will be the eyes,
the mountain full of eyes
everywhere around you.
You will know the terror of crossing the plain.
And even if you catch me,
You will never get anything from me."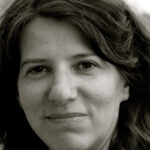 Link to article:
GRÉGOIRE DAMON CAUSE OF MURIÈLE CAMAC - Office of Transport Poétik (officetransportspoetik.com)
Link to order the book:
Murièle Camac, A woman is an Indian – Éditions Exopotamie